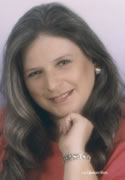 Set aside the fact that I was going to be a French teacher, which wasn't a bad idea. That, by the way, can be clearly traced to my affection for the original movie of Sabrina. Although my intent was strengthened by spending my senior year of high school in France on a scholarship, my grandfather's influence took over when I returned. I decided to follow in his footsteps, go to law school, and enter the small family law firm in a very small Louisiana town. Since we lived in Natchitoches, Louisiana, the home of Northwestern State University, going to college in town was the economically feasible choice. Paying for law school was going to be another matter. It's a bit difficult to believe now, but at that time, women were not allowed to go through ROTC or the military academies, and so they had special programs to bring women into the military directly from college. I had a number of friends in ROTC and I was allowed to take the first two years as electives. The special program paid for my senior year of college, would require me to only serve for two years, and then I would have the GI bill that I could use for law school. Voila!, problem solved.
Except that one thing led to another and it was actually 22 years before I left the Army. (Not to worry, two of my cousins went to law school and upheld the family name.) During the process of my first career, I became somewhat of an inadvertent pioneer, holding several jobs that had been traditionally held only by men. It really was a matter of timing; not a grand scheme. For those who have not yet had two decades-plus slip by you, it's amazing when you look back. Those 22 years saw my career with assignments overseas and in the U.S., my first marriage, an unexpected pregnancy, the birth of our son Dustin, and the tragic accident that left me as a widow with a four month old son. Then it was seven years of single parenting, and a night at the Officers' Club (on a Friday the 13th no less), when I met the man who was to become my second husband, although that took a while. The next part of my career saw more time overseas including both of us serving in Desert Storm, then Italy, then Hawaii, and my participation in Operation Uphold Democracy in Haiti in 1995. And yes, it was in Hawaii where my husband introduced me to the wonders of scuba diving and the fascinating underwater world.
 I was coming up on retirement in the summer of 1995 when my husband strongly urged me to take some time and work on that novel that I had been putting off. We were on our way to Washington, D.C., so my husband could have his assignment in the Pentagon. In the "write what you know" vein, my first novel, Orchids in the Snow, centered around a military wife. When it became evident that my venture into publishing was not going to launch me onto a best seller list, I took a position with a small services and Information Technology firm, as do many retired military.
I balanced book and short-story writing with my "day job" as well as fulfilled my military wife duties, and adjusted to having a high schooler. It was also in this stage of our lives when we modified our plans for my husband's retirement so that we would actually move away from the corporate world and focus on fun second careers. We began to pay down debt and position ourselves to manage on reduced income since what my husband wanted to do was become a scuba instructor. Most of our friends applauded our choice and some shook their heads at why we would decline lucrative salaries in D.C. As it turned out, my husband actually had one final assignment that wasn't expected and we spent the final two years of his career in Puerto Rico. He completed his scuba instructorship and then it was on to South Florida where he doesn't for a moment regret trading in either his uniform or a suit and tie to go to work in swim trunks, a T-shirt, and sandals.
We do still have connections in the D.C. area though because in addition to friends, our son Dustin, took a most decidedly different career path than anticipated. He's married to a lovely young lady and he dances professionally with the Bowen-McCauley Dance Company and teaches with the Fairfax Center for Ballet Arts.
I realize there are some people in the world who plan their lives out and move along an appointed path. What I have discovered is that planning is great, but when life throws you curve balls or you encounter a fork in the road you didn't  know was coming up, your journey may take you in a new direction.